About Our Kingston Roofing Contractor: D.M. Roofing & Construction Services Inc.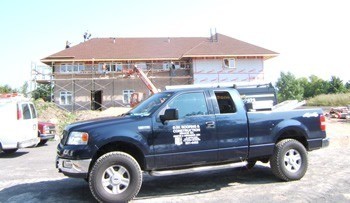 D.M. Roofing & Construction Services Inc. is a family run business that is focused directly on our customers. Our Kingston roofing company was established in 1992 and has grown to be one of the largest roofing companies in the Kingston area today.
Our goal is to offer great quality service for a fair market price and to see a smile on your face after performing a job for you. We offer 100% customer satisfaction guaranteed – so you don't pay until you are completely satisfied.
You can put your trust in D.M. Roofing & Construction Services Inc. We provide personal service and exceptional quality. All of our services and products are guaranteed. We have been in business for over 20 years. Our unparalleled service, competitive prices, honesty and overall value are why our loyal customers won't go anywhere else when looking for a Kingston roofing contractor company.
We look forward to serving you!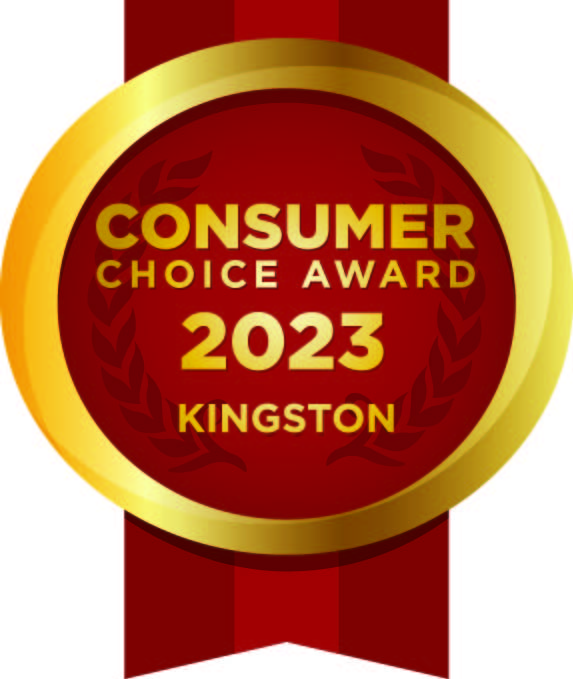 We are BP Certified Roofers. BP Certified Roofers are highly qualified experts who have successfully satisfied a strict set of guidelines established to ensure your roofing work is completed with the utmost care and precision. Just as BP roofing products come with the best warranties in the industry, so BP Certified Roofers also guarantee to provide our best services. We became BP Certified Roofers in 2002. For over seven years we have been committed to application excellence, and we were recently promoted to the "Gold" certification level.

D.M. Roofing & Construction Services was founded in 1992 by Darren Martin. A roofing apprentice for over 10 years, Darren has a wealth of knowledge and experience in all facets of roofing. Darren has also taken many courses on the subject of roofing, so he can stay up to date with current trends. He has undergone rigorous BP Exams to become a "BP Certified Roofer."
D.M. Roofing (Darren) was the first BP Certified Roofer in the Kingston area in 2003 and has since achieved "Gold Member" status. We will become top level "Platinum" in two more years! (Certified Roofer Client No. 000003-51)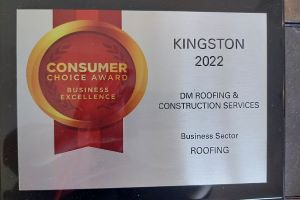 Each Roof installed is estimated, and inspected thoroughly by Darren himself. He has an excellent disposition and is above all "honest." If your roof still has years of life expectancy, Darren will advise you. He wants the very best coverage for his customers. "What you see is what you get!"
D.M. Roofing currently employs 10 professionals, so no job is too big or too small. We run background checks on all of our Kingston roofing contractors.
D.M. Roofing is licensed with Revenue Canada. The business started as a sole proprietorship, then became incorporated in 2002.
Master Business License # 835736679RC0001
GST Registration #835736679RT0001
WSIB Account #8864977
D.M. Roofing is fully insured and bonded by "intact" Insurance ($2,000,000.00 Liability). We use DLK Insurance for all vehicles & trailers.
CONTACT US TODAY
If you are looking for expert roofers then please call (613) 531-4453 in Kingston, (613) 382-1883 in Gananoque, or complete our online request form.