Kingston Roofing Shingles
25 Year "Dakota" & 30 Year Yukon 3 Tab Fiberglass Shingles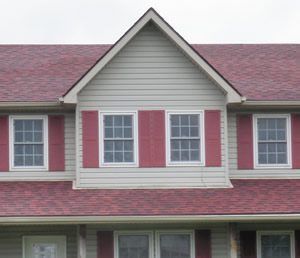 At D.M. Roofing & Construction Inc. we supply top quality Kingston roofing shingles from BP. Our Kingston roofing shingles come in a variety of colours and styles, such as the timeless beauty, "Dakota," and the handsome yet durable "Yukon" roofing shingles.
Protect your investment by choosing quality, high performance roofing shingles such as our Dakota and Yukon roofing shingles by BP. These 3-Tab fiberglass shingles offer superior quality and protection in even the toughest weather conditions. Crafted with detailed stylization, our Yukon and Dakota roofing shingles from BP are certain to provide your home or business with eye-catching appeal that cannot be accomplished with other, lower quality roofing shingles.
Don't just cover your roof with any old roofing shingles…protect your investment – choose BP roofing shingles from D.M. Roofing & Construction Inc., and cover your assets!
Our Dakota roofing shingles are covered by a 25 year warranty, and are available in the following colours: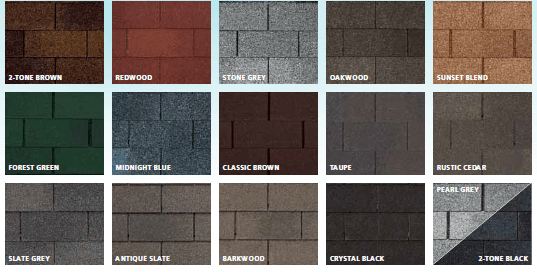 Our Yukon fiberglass roofing shingles are covered by a 30 year warranty, and area available in the following colours:

For more information on our Dakota and Yukon roofing shingles, call D.M. Roofing today.
Services Our Kingston Roofing Shingles Contractors Provide
Roofing Shingles
BP Roofing
BP Shingles
Dakota Roof Shingles
BP Roofing Shingles
Roofing Materials
Roof Installation
Fiberglass Shingles
Roof Shingles
Shingles for Roofing
Roof Replacement
Roofing Systems
Why Kingston Should Choose Us for Their Roofing Shingles
D.M. Roofing is an established Kingston roofing company that has been serving Ontario residential and commercial roofing needs for over 20 years. Our Kingston roofing contractor has completed rigorous training and certification to become a BP Certified Roofer and provide you with superior quality roofing materials. BP Certified Roofers are highly qualified roofing experts, ensuring your roofing work is completed with the utmost care and precision. Just as BP roofing products come with the best warranties in the industry, so BP Certified Roofers also guarantee to provide our best services.
We currently have 10 professional roofers on staff, so no job is too big or too small for our Kingston roofing crew. And for your safety and added quality assurance, D.M. Roofing runs background checks on all of our roofing professionals. You can rest assured that our Kingston roofing contractors are trained, experienced and qualified to provide you with honest, quality workmanship and exceptional customer service. Your satisfaction is 100% guaranteed – you don't pay until you are satisfied with our work! With over 6,000 successfully satisfied roof installations – and counting – D.M. Roofing is the name you can trust when it comes to roofing shingles and roof installations!
CONTACT US TODAY
If you are looking for roofing shingles then please call (613) 531-4453 in Kingston, (613) 382-1883 in Gananoque, or complete our online request form.