Kingston Roof Shingles
40 Year "Everest" Architectural Shingles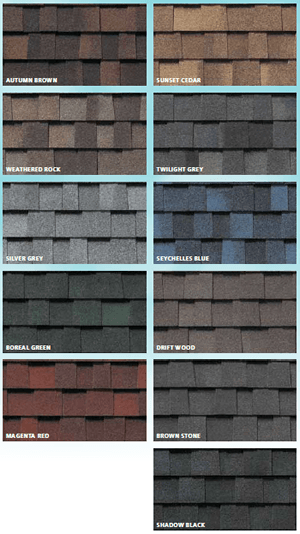 If you want shingles that offer the highest level of protection and beauty, choose BP's "Everest" architectural roofing shingles from D.M. Roofing & Construction Inc. These Kingston shingles provide superior protection from even the harshest weather with their double-layer laminate construction and larger tab features. Everest shingles are covered by a Lifetime Limited Warranty.
You'll be astounded by the beauty and definition these Kingston shingles provide your home or business. With 11 colors to choose from, the Everest roof shingles from BP are sure to give your building the edge of elegance and high-end quality you crave – all at a fair market price when you choose D.M. Roofing & Construction Inc. to serve as your Kingston roofing contractor.
D.M. Roofing & Construction Inc. is a BP Certified Roofer, and has been since 2002. D.M. Roofing was the first Kingston area roofer to become BP Certified, and we have recently been awarded with "Gold Level" standing for over seven years of quality roofing installation services following BP's strict and rigorous certification standards. BP offers some of the highest quality roofing materials – such as the extremely durable and stunningly beautiful Everest shingles – and warranties available in the roofing market of Ontario; and like their products, BP certified roofers such as D.M. Roofing strive to provide exceptional quality services.
For more information on our roofing materials such as BP's Everest shingles, call D.M. Roofing today.
Services Our Kingston Shingles Contractors Provide
Roofing Shingles
BP Roofing
BP Shingles
Dakota Roof Shingles
BP Roofing Shingles
Roofing Materials
Roof Installation
Fiberglass Shingles
Roof Shingles
Shingles for Roofing
Roof Replacement
Roofing Systems
Why Kingston Should Choose Us for Their Shingles
With over 6,000 successful roofing installations – and counting – under our belts, D.M. Roofing is the Kingston roofing contractor you can trust for superior quality roofing materials and professional expertise. Our goal is to offer superior products, expert workmanship, honest service and excellent customer relations.
D.M. Roofing has served the residential and commercial roofing needs of Ontario's population for over 20 years. We have an extensive list of references and an impressive reputation. When it comes to quality workmanship and reliability, call D.M. Roofing…the Right Contractor…the Right Choice…the Right Price!
CONTACT US TODAY
If you are looking for shingles then please call (613) 531-4453 in Kingston, (613) 382-1883 in Gananoque, or (613) 498-0297 in Brockville, or complete our online request form.