How-to Make Sure That You Pick the Right Replacement Windows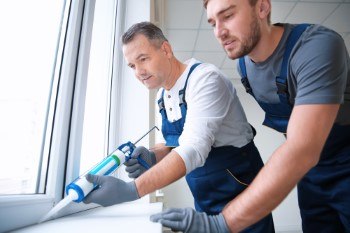 Before purchasing new replacement windows for your Kingston home, there are a few things that you should know about. What surprises most consumers is just how many options you have.
You want to make sure that you buy as much window as you need without paying for features you don't need. Plus, you can't forget that looks still matter and you want something that will compliment both the inside and the exterior of your home.
Making Good Choices
It is possible to pick the perfect replacement windows for your home and here are some of the ways how:
Is now the time? Stop putting it off when your home could seriously benefit from new windows. If your windows leak, tend to develop condensation, feel warm or cold to the touch or are difficult to open, close or lock, it is already past the time to replace them.
Understand the different types of windows available. For instance, you don't want anything less than a double-hung, which is dual panes of glass that help make your home more energy-efficient. Other options include casement, sliding, bow, and bay – which one(s) do you need?
Learn about U-value. The more energy-efficient the windows, the lower the u-value. That means you lose less heat during the winter months. This saves you money on your heating bills but also makes your household more Eco-friendly.
Pick your material. You have options for window frames that include aluminum, wood, and vinyl. Let your replacement window expert tell you the pros and cons of each an help you determine what would be best for your situation.

Above all else, choose a reputable and established roofing contractor company and you will be guaranteed to find the right window, best quality, and finest installation work. Around here that means calling on D.M. Roofing & Construction Services Inc. for the best possible service and results.If you are looking for expert roofers then please call (613) 531-4453 in Kingston, (613) 382-1883 in Gananoque, or (613) 498-0297 in Brockville, or complete our online request form.