Why Choose Metal Roofing Shingles In Kingston?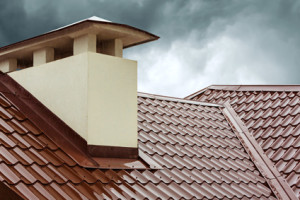 More and more homeowners are becoming aware of how much the metal roofing of today is worth. Lasting a lifetime, having a metal roof installed can mean you never have to replace your roof again. Extremely durable, metal roofing can stand up to nature's fury without seeing a so much as a scratch.
As Metal Roofing professionals serving the Kingston, Ontario area, we've seen a lot of beautiful roofs made of metal shingles. What's so wonderful about today's metal roofing options is that you can find them in many styles that mimic other shingles. You can find metal roofing shingles that look just like clay, asphalt, slate, cedar shake, stone, and more. Until you touch them, you really can't tell they are not the real material.
Metal Roofs Protect You And Your Home
Everything in your Kingston home is an asset, including you and your family. Protecting your home and everything in it is important, so it only makes sense to use building materials that are capable of doing so. Your home's roof structure is the only thing protecting all your assets. Metal roofing offers you much more protection than other roofing types.
Metal roofing is able to take the force of hurricane winds, punishing hail storms, snow, impacts, rain, and debris. Where other shingles get damaged, crack, and fail, the metal roofing shingles will survive. They are impervious to moisture, making them very valuable to protect the home's structure. This is just one reason metal roofing is fast becoming the roof shingle of choice.
Metal Roofing Offers Energy Savings
Energy savings are important to everyone these days, and metal roofing offers plenty of insulation to help you save. Naturally resistant to the heat of the sun, metal roofing can help to keep your Kingston home cooler. You can also add an additional layer of insulation directly onto the metal roof structure to see even more energy savings.
Resistance To Mold, Mildew & Algae
The metal roof is completely resistant to problems that develop from moisture infiltration. Mold, Mildew & Algae won't thrive on a metal roofing structure. Other shingle types can allow in water, especially after being damaged by hail or other impacts. Your Kingston roofing should help to seal up the home so moisture doesn't infiltrate into the materials under the shingles. Otherwise, problems like mildew and algae can damage the home.
Light But Strong
Metal roofing can be installed on any roof top in Kingston. You can even opt to install them over existing roofing structures. The metal shingles are not heavy, though many think they are. Made of composite materials, metal roofing shingles are on average about half the weight of an asphalt shingle and about 75% lighter than concrete tiles, fiber cement shakes, and slate shingles. In spite of them being lighter than most other shingles, the metal roofing structure can easily take the weight of a person.
No matter how you look at it, it makes sense to choose metal roofing for your roof replacement in Kingston or addition. If you're looking at roof types and need to have your questions answered or would like to know what it would cost, just contact us at the number below and we'll be glad to come out to give you a free, no obligation quote.
CONTACT US TODAY
If you are looking for expert roofers then please call (613) 531-4453 in Kingston, (613) 382-1883 in Gananoque, or (613) 498-0297 in Brockville, or complete our online request form.