Ventilation Systems: How They Can Benefit Your Kingston Home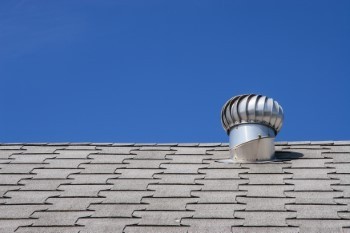 Your Kingston home: It's your largest and most important investment, and it deserves the best care you can give it. For that purpose, we suggest you get a quality ventilation system designed and installed just for your home. After all, ventilation systems can make your living space not only more comfortable but also safer.
Not sure how you'll enjoy those qualities with this installation? That's no problem. You can learn all you need to know about these benefits by reading on. This article will tell you all the great ways that getting a ventilation system for your Kingston home can benefit you for many years to come.
Reduced Moisture in Your Home
The presence of excess moisture in your home can lead to a variety of issues. For one thing, moisture can lead to wood rot, which can weaken your home's structures and necessitate costly repairs. For another thing, unnecessary moisture can lead to the development of molds in your home — a problem which can negatively affect your health over time.
To keep your home standing strong and to maintain your health, you need to reduce the presence of extraneous moisture in your home. To do this, you need to get a quality ventilation system for your home. This system will help to reduce condensation and moisture in your home, ensuring that the likelihood of these issues is greatly reduced.
Cleaner Indoor Air Quality
The quality of your Kingston home's indoor air can have a significant impact on your overall health and quality of life. After all, you'll breathe in that air much of the time, and if it were dirty and plagued with harmful particles, you could experience some health issues. Itchy eyes, sore throats, headaches, and other problems could soon become the norm with dirty indoor air.
If you're looking for ways to ensure your home's indoor air quality remains high-quality, you can't go wrong with a ventilation system. This system will help to expel impurities from your indoor air supply, and in doing so, it will help make your home smell fresher and you feel better in no time.
Better Comfort in Your Living Space
Your home should certainly be a safe, healthy place since you'll spend much of your time in it. However, those are not the only qualities you should expect in your home. Naturally, you should also expect your home to be comfortable. Who wants to spend so much of their downtime in an overly warm home? Certainly not you!
Fortunately, you don't have to live in such uncomfortable conditions — not if you opt to get a ventilation system for your home. This system will help to regulate temperatures in your home, helping to keep it from getting overly stuffy. This feature makes a ventilation system an ideal method for ensuring that your home remains comfortable.
Get a Quality Ventilation System from Our Kingston Roofing Company
Are you ready to enjoy all of these great benefits? Then don't hesitate to call the Kingston roofing company, D.M. Roofing. Our team of pros will design and install a high-quality roofing system that will allow you to enjoy all of these great qualities to the fullest for many years to come.
CONTACT US TODAY
If you are looking for expert roofers then please call (613) 531-4453 in Kingston, (613) 382-1883 in Gananoque, or (613) 498-0297 in Brockville, or complete our online request form.