Why Should You Choose Aluminum Siding for Your Home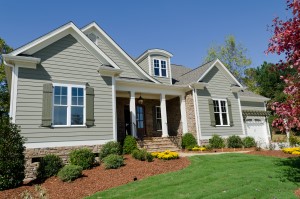 Aluminum is one of the most popular materials used for home siding, and at DM Roofing, our professional Brockville aluminum siding experts can provide you with high quality aluminum siding and ensure that it's professionally installed. Aluminum siding was one of the first "newer" siding options to become available as an alternative to wood or brick, and it still has a lot it can offer your home.
When compared to other options like vinyl siding, aluminum has pros and cons. Aluminum will likely need to be painted multiple times because its enamel coating is baked on during the manufacturing process, whereas vinyl siding never needs to be repainted. Aluminum might also have a less modern appearance than vinyl siding, although this is subjective, and it's not necessarily a drawback.
Aside from that, aluminum is an excellent choice for exterior siding at your home. Here are a few of the great qualities that aluminum siding has to offer:
Durability
One of the main reasons for aluminum siding's popularity is its durability. As long as it's properly maintained, you can expect aluminum siding to last for up to forty years or more. Any damage from scratches or corrosion can usually be fixed with nothing more than sandpaper and paint, and dents can usually be easily repaired as well. If an area becomes badly damaged during your siding's lifespan, our professional Brockville siding experts can replace that section.
Low Cost
Aluminum siding is a very affordable form of siding, and it may cost up to 80% less than other forms of siding. The installation of aluminum siding can also be quicker and less expensive than other siding materials.
It Can Be Updated
Unlike vinyl siding, aluminum siding can be painted. If you're updating your Brockville home, you can easily repaint your aluminum siding instead of needing to have it replaced. This is a great way to update your home's appearance without needing to spend too much money.
It's Impervious to Many Kinds of Damage
Unlike wood or even brick, aluminum siding is not easily damaged by weather and the elements, which is one reason that it has such a long lifespan and requires so few repairs and maintenance services.
Aluminum siding is fireproof, which is a great benefit in and of itself. This can make your home much safer while it extends the lifespan of your siding.
Aluminum is also waterproof, so you never have to worry about rotting, warping or other damage.
Aluminum can't be infested by termites or other destructive pests.
CONTACT US TODAY
If you are looking for expert roofers then please call (613) 531-4453 in Kingston, (613) 382-1883 in Gananoque, or (613) 498-0297 in Brockville, or complete our online request form.